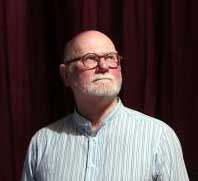 Our Vice Chair Robert McNeil, has recently been delivering presentations on Srebrenica to prisoners at HMP Barlinnie an HMP Low Moss.
HMP Barlinnie:
"I remember watching the images of prisoners in the concentration camp on News at Ten. It was like watching something from Auschwitz during WW2. It was hard to believe this could happen again. Robert gave a really amazing talk on what happened in Srebrenica. I think it's really important we never forget what happened to those people at that time." – Declan R

---

"I'm only 25, I have no proper recollection of what happened in Srebrenica, Robert's talk was incredible. My brother was in the army and he talked about PTSD, it was something none of my family really understood but more people seem to talk about it now." – James McG

---

"The presentation about Srebrenica was very moving, I could not stop thinking about what I heard. I have a vague memory of what happened during that period but I was only about 12 at the time so not taking much interest in what was going on in the world." – Peter S
---

HMP Low Moss:

"What an incredible talk. At times it was quite hard to listen to the detail, what those people must have suffered. It's made me think about tolerance and why these situations are still going on today." – John D

---

"I wasn't even born when these events took place. I didn't really know much about any of it to be honest. It was really interesting to listen to the presentation. I think this should be taught in schools." – Hugh F

---

I love history and hearing about wars and battles that have taken place years ago. This only happened about 24 years ago so not long at all. I was aware of it at the time but you do kind of forget. Hearing Robert's talk reminded me of just how brutal the whole thing was." – Andy B
We're hoping to deliver the presentations to other prisons over the next few months.