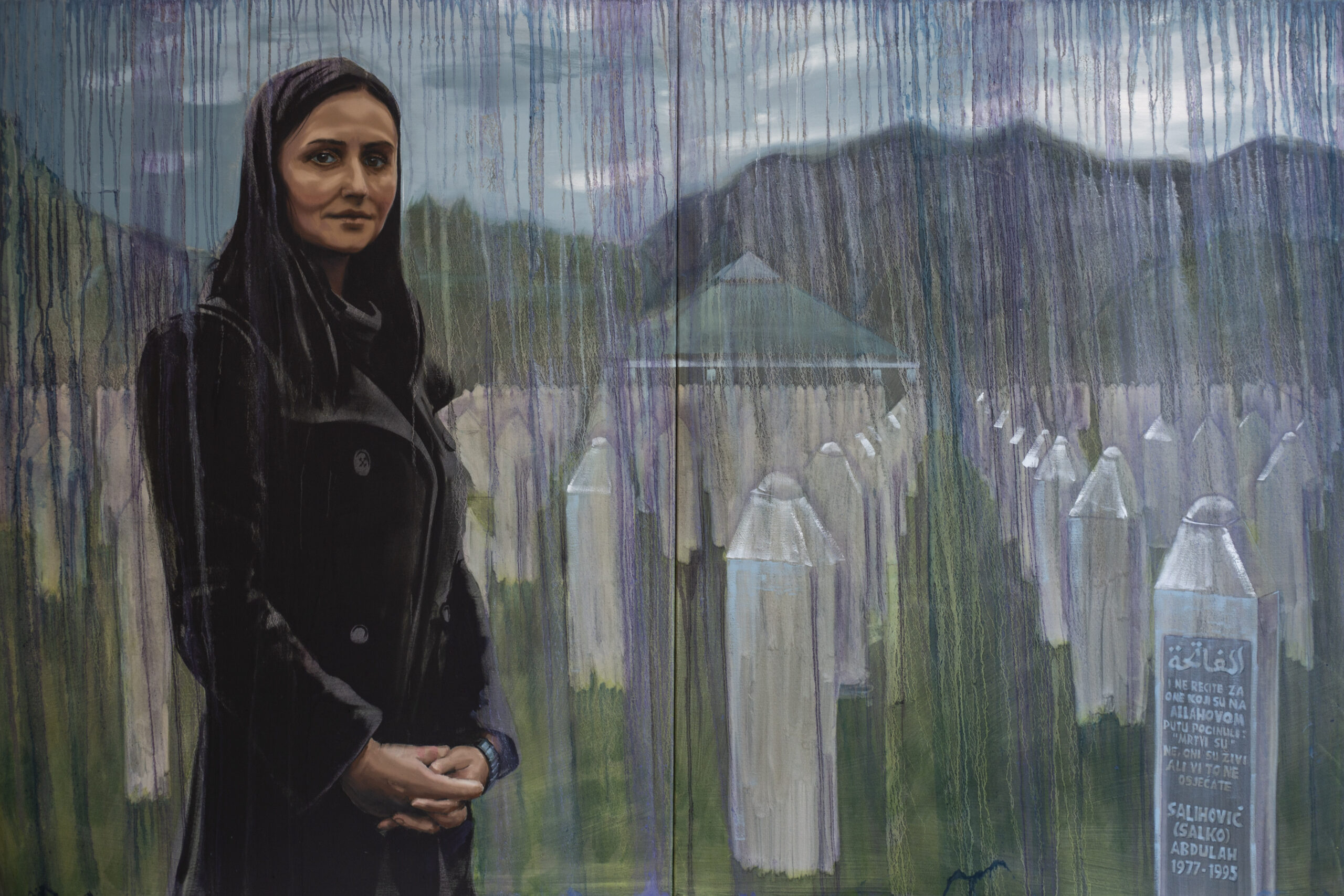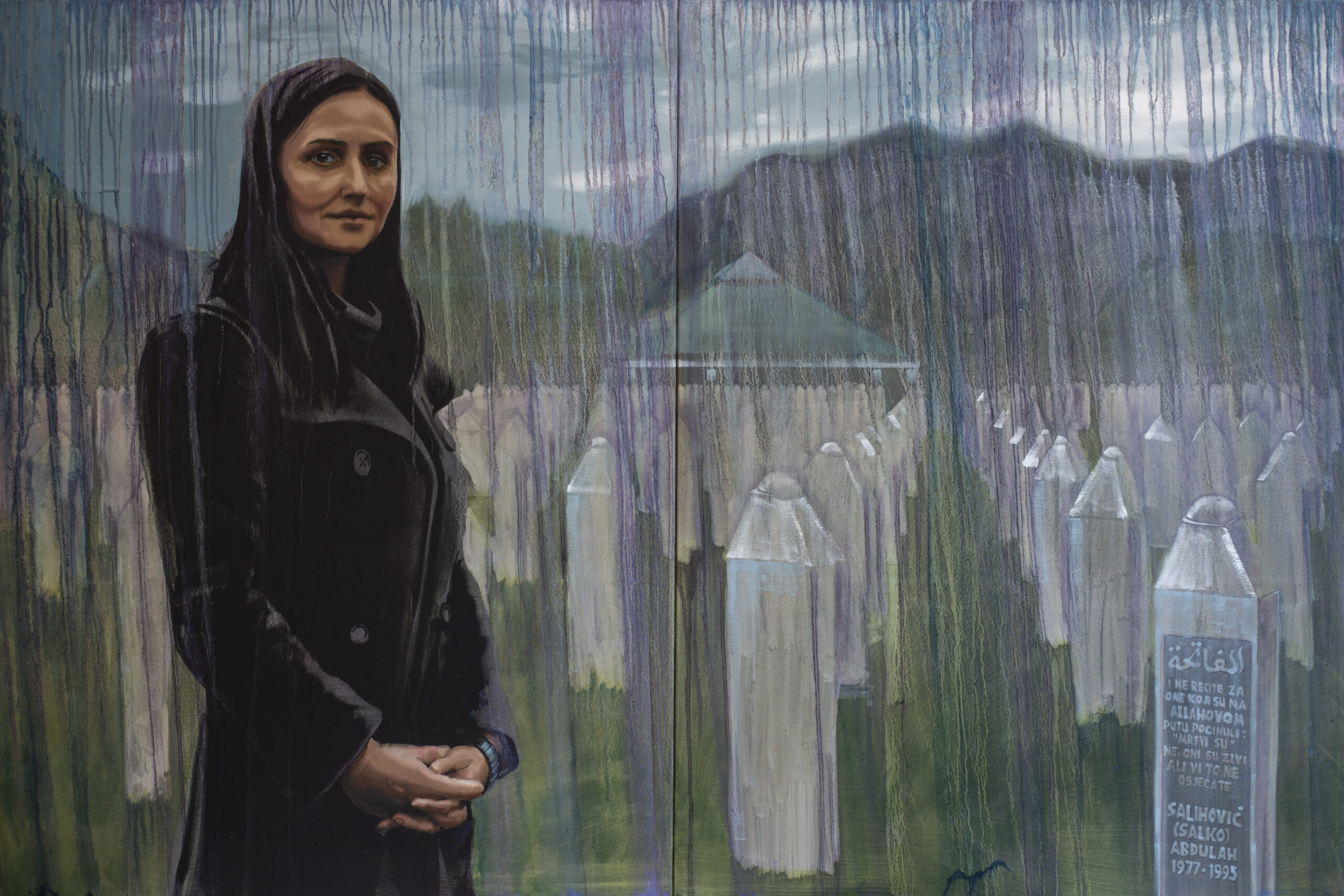 Almasa Salihović was just a little girl when the war started, she took me to the graves of her brother, father and uncle, all side by side in the Srebrenica Memorial Centre. She was there with her family 25 years ago. It was the last time she saw her eldest brother, Abdulah, who was only 18. Back then, it was just a meadow across from the old factory used as a base by the UN Troops. Almasa and her family sought refuge in Srebrenica in 1992, fleeing from their own village. Her widowed mother and all five children shared one room.
Abdulah and her older sister were separated from the rest of the family in the rush to "safety" at the UN base in the old factory. The two of them ended up penned in inside the factory amongst 5,000 others when the overwhelmed UN soldiers shut the gates. 20,000 others had to stay in the meadow. Almasa spent two days there with her mother, brothers and sisters. On the third day, buses came to evacuate them to the refugee camps at Tuzla.
On the bus, their mother managed to hide their younger brother, knowing that the Serb soldiers wanted to take all the boys away. He lay on the floor and was covered with clothes and bags. Later, when Abdulah and his sister tried to get on another bus, he was spotted by a Serb soldier and told to go on a different bus with the men. He was never seen again
Only 30 percent of Abdulah's body was found. He was buried in 2008.
They have no pictures of Abdullah, only a grainy video of him reading the Koran at the mosque about a year before he was killed. Her mother's most treasured possession is a set of prayer beads which he made himself.
We walk together through the Srebenica Memorial Centre to visit his grave.
Iain Campbell was part of a Remembering Srebrenica (Scotland) delegation to Srebrenica in March 2020. More of his paintings can be found at https://www.idcampbell.com.